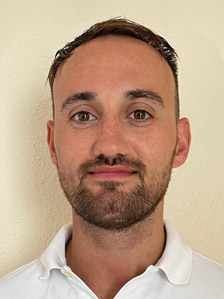 Hi, my name is Chris. I am a fully-qualified and experienced swimming instructor as well as having a professional background in teaching Physical Education.
For me, education is one of the most rewarding sectors in which someone can work, because very few professions offer the opportunity to improve the life chances of so many people. I work as a teacher because I enjoy helping people, and I get personal and professional satisfaction from supporting and coaching them to reach their goals.
Swimming is one of the best forms of exercise, and I believe that everyone should have the opportunity to learn how to swim. My goal is therefore to help as many people as possible to acquire this essential skill. As an experienced teacher, I have the knowledge and skills needed to support you as you successfully learn to swim.
The thing I find most rewarding is watching someone who was once afraid of the water, or who believed they would never learn to swim, develop into someone who is a competent swimmer, who is proud of their achievement.
I hope that you or your child will be the next person I help!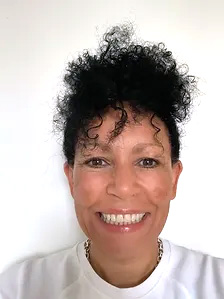 Hi, I am the joint owner of GoWaters with Chris. I have over 30 years experience in teaching swimming to children and adults. I hold both the Level 2 (Full) Swim Teacher certificate from the (ASA) Amateur Swimming Association and the (STA) Swim Teachers Association, qualifying me to teach parent and baby up to competitive swimming. I have extensive experience teaching schools, additional needs, private and group lessons. My professional background is in sports and facilities management. I studied Leisure and Tourism Management at the Metropolitan University in London, You will find my lessons highly motivating and inspiring. I am a passionate swim teacher with high energy levels. My motivation is to see you succeed and for us to have fun in the pool together. (Check me out on GoWaters goggle reviews).
Hi, my name is Melissa Callahan. I started working with GoWaters Swim School in 2022. I have a Bachelor's degree in Recreational Therapy and have specialised in rehabilitation and long term care including 20 years of aquatic experience. My roles range from Aquatic Therapist, Fitness Instructor, Swim Instructor, Facility Management and Membership Coordinator. I believe that learning to swim is an important skill that lasts a lifetime. In 2021 my family and I moved to Sweden from the United States (North Carolina). As a mom, I know that families want the best service and experience for their children and hard earned money. As an instructor, my goals are to always be attentive and interactive while providing hands-on instruction that results in positive outcomes.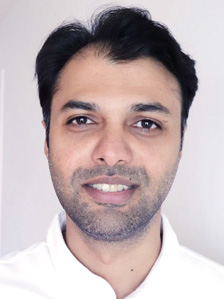 Hi, my name is Pranam. I started swimming at the early age of 5 and then took up professional swimming. Swimming practice had been a major part of my day-to-day routine ever since. I participated in numerous swimming competitions representing my state team with freestyle (front crawl) being my primary stroke. Being a professional swimmer, my focus is on details and technique. I enjoy working with people and helping them learn to swim the right way. In my classes, I work towards building confidence, breathing technique and stroke form progressively to make every individual a great swimmer. Swimming is not just a part of my life, but it is a "Way of Life" and I'm very passionate about it. I truly believe that swimming is a great exercise for the complete body and a lifesaving skill that everyone must learn. I am from Bangalore, India. I have been living in Sweden since 2019. I have been associated with GoWaters since January 2023.